General Dentistry in Berkeley, CA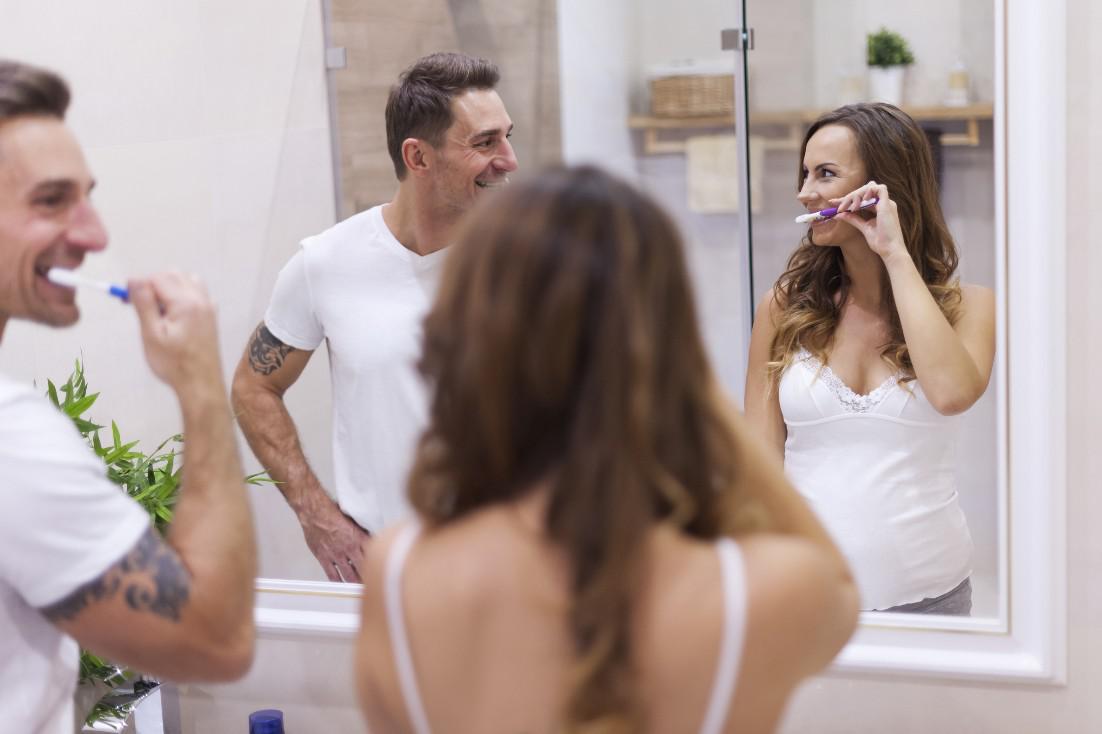 Welcome to Berkeley Prosthodontics and General Dentistry, where we are proud to serve the communities of Berkeley, Alameda County, Walnut Creek, and the Greater San Francisco Bay Area. Dr. Amy Au, Dr. Barbara Curtis, and our entire team are committed to providing ethical oral health care in a caring, supportive environment.
Prosthodontics is one of eight recognized dental specialties. In addition to a Doctor of Dental Surgery Degree (DDS), Dr. Amy Au completed a three-year prosthodontic residency at the University of Illinois at Chicago College of Dentistry. Her expertise and training in implant dentistry, use of conventional and ceramic crowns, porcelain veneers, and partial and complete dentures give her the background necessary to provide our patients with exceptional comprehensive care.
Dr. Au recently acquired Berkeley Prosthodontics from Dr. Don Curtis, who has been a part of the practice since 1987. While Dr. Curtis will be curtailing his schedule, he will still be acting as a prosthodontic consultant for the practice.
What Sets Us Apart in the Berkeley Area
At Berkeley Prosthodontics and General Dentistry, we believe in building a trusting rapport with our patients and understanding their dental needs and desires. We practice gentle and stress-free dentistry while maintaining high standards.
Patient education is essential to us, and we believe that our patients should take an active role in their own dental health. It's not enough to tell a patient what to do without a clear understanding of the process. To avoid repeating bad habits, or to decrease stress regarding a dental procedure, we take the time to explain how dental problems occur and what your options are. We take pride in being gentle, compassionate, and professional.
What is General Dentistry?
Strong, clean teeth and gums are the building blocks to excellent general health. A healthy smile doesn't happen by accident; it takes a lot of work to maintain a strong oral health foundation. That's why we recommend twice-yearly dental exams and cleanings at our Berkeley, CA, dental office. Regular monitoring and examinations help guarantee excellent dental health. We are proud to offer comprehensive general dentistry that keeps our patients healthy and comfortable.
What To Expect During A Dental Cleaning At Our Office
Your dental cleaning and examination allow your Berkeley dentist to inspect your teeth and gums to look for signs of tooth decay or gum disease. If we find anything that requires continued dental treatments, we will sit down with you and discuss your options. You may brush and floss your teeth properly every day, but it's not a guarantee you won't get a cavity or worse. Dental cleanings scrape away hard to reach plaque and spot future dental problems.
Your dentist or dental hygienist can remove all the plaque and tartar from all your teeth, then polish your smile. During your biannual dental cleaning, we may use x-rays to determine if there are conditions that are not visible with a visual inspection. X-rays can identify tooth decay, dental infection, bone health, cysts, and tumors. If you have good oral hygiene, twice a year, dental visits should be sufficient to maintain it. We recommend that patients with gum disease schedule dental visits more often to keep a close eye on their oral health.
What To Know About Gum Disease
Gum disease is especially hazardous to your oral health since you may not have any symptoms. In its early stages, gum disease can be easily treated. Once gum disease goes untreated for a long enough time, it can get worse quickly. Your Berkeley, CA dental office is invested in helping you prevent gum disease by catching it when it first starts. Dental exams are instrumental in this phase; we can't treat something if we can't check for it. 
There are certain signs you can look for at home, such as bleeding gums after brushing or flossing. Swollen and tender gums are also not normal and should be looked at. Without treatment, gum disease can only get worse and can even lead to tooth loss. If you think you might have gum disease, do not wait to schedule a dental appointment. Give yourself a fighting chance to save your teeth. 
Gum disease can impact your general health as much as your oral wellbeing. Studies show that there is a connection between gum disease and conditions like heart disease, stroke, diabetes, and more. 
You simply cannot have healthy, strong teeth if your gums are inflamed. Maintaining healthy gums is as easy as scheduling your next dental appointment and taking care of your dental health at home.
Our Cutting-Edge Dental Technology
At Berkeley Prosthodontics and General Dentistry, we provide the best in oral care when it comes to our professional skills combined with up-to-date dental equipment.
Our technology can make your dentist visit stress-free and efficient. We invite you to ask about our technology; we love educating our patients about the equipment we use. Some of our technology includes:
3-D Cone Beam Computerized Tomography (CBCT)

Digital X-Rays

Panoramic X-Rays

Digital Records
Attentive, Personalized Service in Berkeley, CA
We want every detail of your visit with us to be pleasant and worry-free. Our experienced team values long-term relationships with our patients because we can provide the most appropriate care when we understand what is important to you. When we are treating you, our complete focus is on your comfort and your needs. Dr. Au and Dr. Curtis seek to create a collaborative environment where your concerns are heard, and you are an active participant in your oral health care.
Our dentists are methodical, diligent, and competent. We take our time during each dental exam and procedure and make sure that small details are not unnoticed. You might even say we are perfectionists, which is great for your smile. We are just as invested in your oral health as you are. We work hard to ensure that your surroundings are warm and welcoming. We are very accommodating to our patient's schedules, including dental emergencies.
Our office is located in a charming brick building on Durant Avenue and is staffed with friendly professionals whose priority is your dental needs. Our parking lot is large, so you don't have to stress about finding a parking spot in the area. We prioritize earning your trust by providing consistent, high-quality treatments that improve your oral health and your smile. No matter how complicated or straightforward the dental procedure is, we approach each situation with warmth and compassion.
Our dental staff will take as long as necessary to make sure everything is a perfect fit or look. We enjoy our attention to detail; it ensures our patient's success and oral health.
Please Call To Arrange A Dental Appointment
If you are a new patient in Berkeley, CA, or just passing through, please give our dental office a call at any time to schedule a dental cleaning or procedure. Our team would love to welcome you and show you how uncomplicated excellent oral health care can be. We are open five days a week from 8 am to 5 pm for your scheduling convenience. While Dr. Au is out of network for all insurances, we are still able to accept and bill your insurance. Dr. Barbara Curtis is a preferred provider for MetLife. We will be happy to file your claims on your behalf. We also accept cash, checks, and all major credit cards.
If you think you may have a dental emergency, please call us immediately. Our dentists save time every day in case of dental emergencies. Our staff is on-call during the weekend, and we are always available on our emergency phone line. 
We hope that you spend a few moments browsing around some of the valuable information on this website. When you are ready, give us a call to arrange an appointment so you can visit with us and learn more about our practice.
We look forward to welcoming you to Berkeley Prosthodontics and General Dentistry, located in Berkeley, CA!